Gourmet Dark Chocolate Truffles with Organic Californian Lemon: All Natural, Handmade, Gluten-Free Chocolates
Meet Lemon Shiver, the life of the party. It's bold, fresh & fruity all at the same time. Infused with pure lemon, this fudge-filled chocolate truffle is an amazing taste sensation. The flavor starts with this unlikely combination. Lemon, chocolate - together? Oh, yes. The complexity of this chocolate will blow your mind. The lemon is intense, fragrant yet zingy. As deep and flavorful as the richest lemon custard. It's a surprising partner for the complexity of dark chocolate. You won't believe how good this marriage can be. The lingering sensation? Zesty!
Like all our Cocopotamus chocolate truffles, Lemon Shiver is handmade, artisanal, all natural dark chocolate fudge in a hand-dipped dark chocolate ball. Lemon Shiver is frosted with cute lemon frosting stripes, just for fun.
Honest Ingredients: All natural gourmet chocolate fudge truffles. Gluten Free. No Corn Syrup. No Preservatives. Always Fresh.
Personality: The fudge version of our fun NYDC best-selling drink.
Flavor Profile: Zingy & zesty.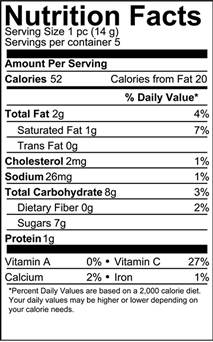 INGREDIENTS: Cocoa Paste, Whole Milk, Natural Cane Sugar, Cocoa Butter, Cocoa Powder, Natural Lemon Extract, Natural Vanilla Extract, Vegetable Oil, Sea Salt, Vitamin C, Soy Lecithin, Turmeric.
CONTAINS: MILK & SOY. May contain traces of tree nuts.