Gourmet Dark Chocolate Truffles with Organic Black Raspberry & Raspberry Brandy
Meet Razzmanian Devil, a wild & crazy devil of a fudge truffle. What's so wild about Razzie? Pure raspberry, through & through.
The flavor of this chocolate truffle starts with an intense burst of dazzling fruitiness: black raspberry, the perfect foil for dark chocolate. Deep, fruity and delicious. The infusion of raspberry brandy in this bad boy brings the right depth and complexity. Black raspberry, the heady liqueur, and top quality dark chocolate blend in a wonderful way.
Like all our Cocopotamus fudge, Razzmanian Devil is handmade artisanal dark chocolate fudge in a hand-dipped dark chocolate ball. Hand-painted with shimmering edible glitter in raspberry pink, this fudge is a looker!
Honest Ingredients: All natural gourmet chocolate fudge truffles. Gluten Free. No Corn Syrup. No Preservatives. Always Fresh.
Personality: Devilishly crazy and fruity.
Flavor Profile: A dazzlingly burst of pure raspberry with the deep flavors of raspberry brandy.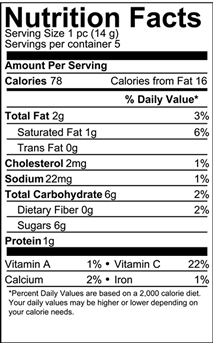 INGREDIENTS: Cocoa Paste, Whole Milk, Natural Cane Sugar, Cocoa Butter, Cocoa Powder, Brandy (Thickened with Natural Xanthum Gum), Natural Raspberry Flavor, Natural Vanilla Extract, Vegetable Oil, Sea Salt, Vitamin C, Soy Lecithin.
CONTAINS: MILK, ALCOHOL, & SOY. May contains traces of tree nuts.