Gourmet Dark Chocolate Truffles with Earthy Mexican Cinnamon
Meet Naked Hottie, one of our faves. Some say the only thing better than a Cocopotamus Hottie is a Naked Hottie. Naked Hottie is made from top quality dark chocolate infused with rich, fragrant Mexican canela - cinnamon. The flavor starts with a hint of the sweetness. As you savor this fudge, the darkness of the chocolate begins to emerge. Next you'll feel the gentle but spicy heat of our amazing specialty cinnamon. Exotic and fragrant, savoring Naked Hottie is like traveling back in time to the Mayan world.
Like all our Cocopotamus fudge-filled chocolate truffles, Naked Hottie is handmade, artisanal, all natural dark chocolate fudge in a hand-dipped dark chocolate ball. We roll it in good old-fashioned cinnamon sugar for the perfect final touch.
Honest Ingredients: All natural gourmet chocolate fudge truffles. Gluten Free. No Corn Syrup. No Preservatives. Always Fresh.
Personality: Feisty charmer.
Flavor Profile: The Sweeter side of spice.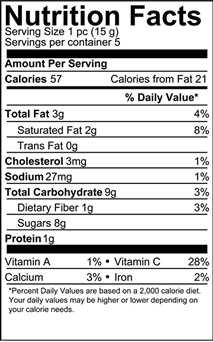 INGREDIENTS: Cocoa Paste, Whole Milk, Natural Cane Sugar, Cocoa Butter, Cocoa Powder, Cinnamon, Pure Vanilla Extract, Vegetable Oil, Sea Salt, Vitamin C, Soy Lecithin.
CONTAINS: MILK & SOY. May contain traces of tree nuts.