Milk Chocolate Truffles with Hazelnut & Cherry
Meet Miss Congeniality, the resident beauty queen here at Cocopotamus. Aside from wishing for world peace (naturally), she's a real crowd-pleaser: an exceedingly likeable milk chocolate fudge with tons of yum. The retro flavors of cherry & hazelnut are her winning secrets. Smooth, creamy milk chocolate fudge is a perfect canvas for a hint of natural cherry and a burst of Oregon hazelnut. Miss Congeniality is hand-dipped in dark chocolate and topped with a modern mix of Jackon Pollock-style vanilla and cherry white chocolate frosting. Random, delicious, fun!
Honest Ingredients: All natural gourmet milk chocolate fudge truffles. Gluten Free. No Corn Syrup. No Preservatives. Always Fresh.
Personality: Beauty queen who's gorgeous, inside and out.
Flavor Profile: Burst of hazelnut with a cherry note.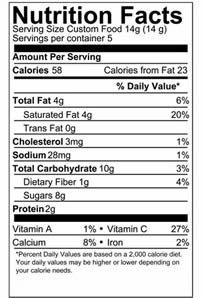 INGREDIENTS: Whole Milk, Cocoa Paste, Natural Cane Sugar, Cocoa Butter, Skim Milk Powder, Milk Fat, Cocoa Powder, Natural Hazelnut Extract, Pure Vanilla Extract, Vegetable Oil, Sea Salt, Dried Raspberry Powder, Vitamin C, Soy Lecithin.
CONTAINS: MILK & SOY. May contain traces of tree nuts.