Gourmet Salted Caramel Truffles with Green Apple
Meet Bébé-Lala, the newborn in the Cocopotamus family. The love child of Mr. French & Mrs. French, "Bébé-Lala" is French slang for "crybaby". And such a cute little Bebe-Lala he is! Infused with fresh green apple, this salated caramel will bring you to tears (of joy) too! Like all Cocopotamus caramels, Bébé-Lala is an "un-caramel" that is less sweet & never sticky, blended with dark chocolate and put into a dark chocolate truffle. Topped with a swipe of chocolate frosting, just for fun.
Personality: Cry baby.
Honest Ingredients: All natural gourmet caramel fudge truffles. Gluten Free. No Corn Syrup. No Preservatives. Always Fresh.
Flavor Profile: Most fragrant green apple taste ever!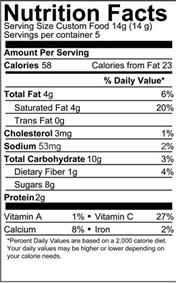 INGREDIENTS: Whole Milk, Cocoa Paste, Natural Cane Sugar, Cocoa Butter, Skim Milk Powder, Milk Fat, Cocoa Powder, Natural Green Apple Extract, Pure Vanilla Extract, Vegetable Oil, Sea Salt, Vitamin C, Soy Lecithin.
CONTAINS: MILK & SOY. May contain traces of tree nuts.