Gourmet Dark Chocolate Truffles with Fragrant Almond & Kirsch
Meet Planet Marz, our richest fudge truffle. You'll melt over the intense blend of fragrant almond with dark chocolate. The whole package gets added wealth from an over-the-top helping of Kirsch.
The flavor of this fudge begins with the delicate fragrance of almond. Sweet, light, and rich, it develops on the palate. Just a hint of nuttiness, never overpowering. The true flavors of dark chocolate blend so well with the almond, letting both flavors shine. The final touch? The intensity of Kirsch, adding depth and essential elegance.
Like all our Cocopotamus fudge, Planet Marz is handmade artisanal dark chocolate fudge in a hand-dipped dark chocolate ball. Hand-painted with shimmering edible glitter in gold, this fudge is adorable.
Honest Ingredients: All natural gourmet chocolate fudge truffles. Gluten Free. No Corn Syrup. No Preservatives. Always Fresh.
Personality: Richie Rich of fudges.
Flavor Profile: The intense richness of toasted almond & Kirsch in dark chocolate.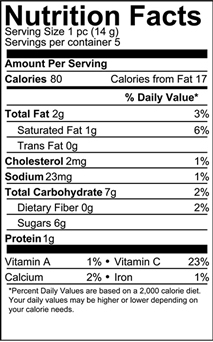 INGREDIENTS: Cocoa Paste, Whole Milk, Natural Cane Sugar, Cocoa Butter, Cocoa Powder, Kirsch Cherry Liqueur (Thickened with Natural Xanthum Gum), Natural Almond Extract, Natural Vanilla Extract, Vegetable Oil, Sea Salt, Vitamin C, Soy Lecithin.
CONTAINS: MILK & SOY. This chocolate contains alcohol. May contain traces of tree nuts.